1
Security log which is one of the features contained in a GitHub account that functions to record every activity related to the login session, whether it is logging into GitHub directly or logging into other applications or sites that support OAuth GitHub. Here, you can find out the security condition of your GitHub account while it is active.
In addition, this feature also records every activity that involves Integration between applications or other sites with GitHub such as building a static web with Netlify which requires a GitHub account.
Sometimes, GitHub accounts are often banned or lost due to unnatural activities or activities that cause GitHub account problems or are not safe to use, such as logging in to Remote VPS access that supports OAuth GitHub or someone using your GitHub account with someone who unknown.
The author provides a tutorial to find out or view recorded security log activity in your GitHub account.
STEPS
1. Visit the GitHub.com site.
2. Click Sign In to login to GitHub.
3. Enter the correct username and password, click Sign In.
4. Verify the device that has been sent to the email you registered on GitHub.
5. Click the Profile picture on the top right >>> Settings.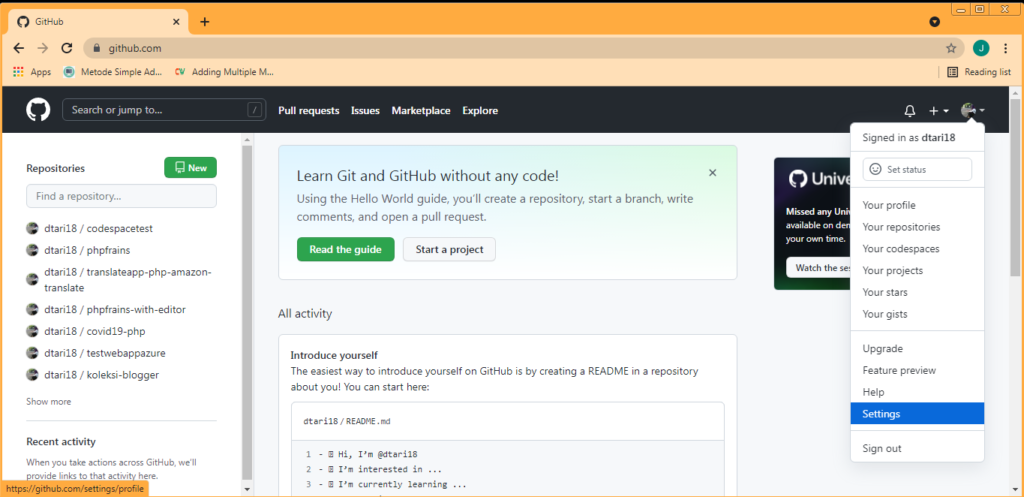 6. Click Security log.
7. Here are the results.
In the image above, you can see several security log activities such as device IP addresses, application integration activities that support OAuth GitHub, and so on.
Finished.
CLOSING
Use security logs on your GitHub account so you can anticipate your GitHub account if it is found that there is a suspicious activity record or not that can cause your GitHub account to become a problem and even get banned.
The way to anticipate your GitHub account to prevent problems with your GitHub account is as simple as changing your GitHub account password or password.